Restorative Dentistry – Northbrook, IL
When Your Smile Needs Repair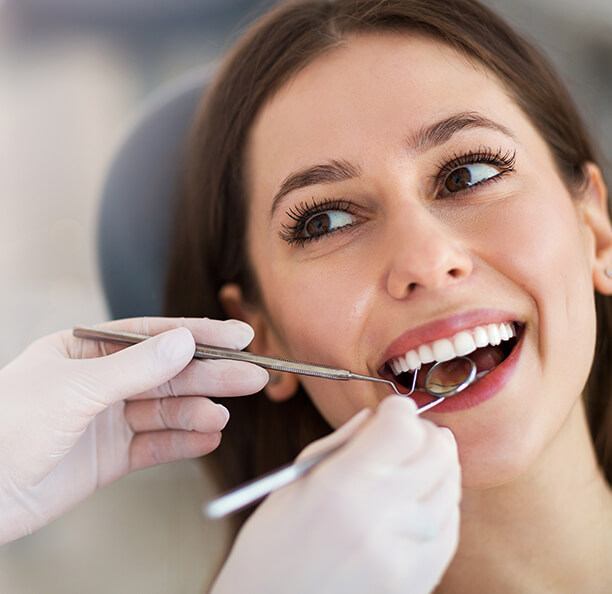 If your teeth are damaged, you have a broken tooth, or a cavity, call Northbrook Dental Group right away! Dr. James Woodruff and Dr. Justin Woodruff have multiple ways to restore and protect your teeth. Get in touch with our Northbrook dental office today to learn more about your restorative dentistry options and how they can be used to breathe new life into your smile.
Why Choose Northbrook Dental Group for Restorative Dentistry?
Same-Day Dental Crowns Available
Metal-Free Dental Restorations
Family Dental Practice Open to All Ages
Dental Crowns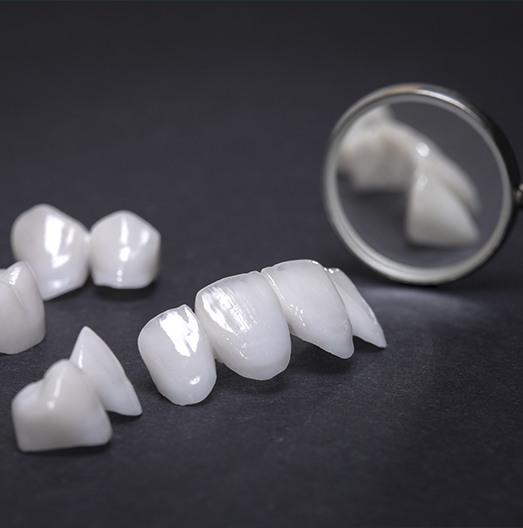 We recommend dental crowns to repair broken or badly decayed teeth that cannot be restored with a filling. We may also place them on weakened teeth to hold them together as well as on teeth that are severely worn down. Dental crowns can be made out of gold, zirconia, lithium disilicate, porcelain, and various other materials; the kind that we recommend will depend on the location of the tooth in question. For example, if a tooth near the front of the mouth was damaged, you'll want a natural-looking material like porcelain or lithium disilicate.
Learn More About Dental Crowns
Tooth-Colored Fillings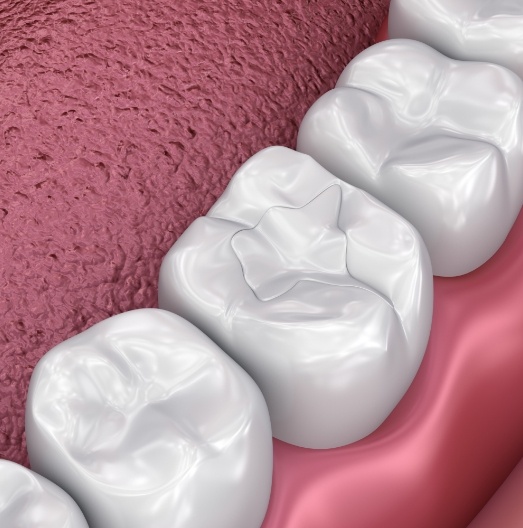 To treat a cavity, we first need to take out the decayed parts of the tooth. Once this is finished, we will need to replace the parts of the dental structure that we took out with a filling. While you may be familiar with traditional silver fillings, our dental practice prefers modern tooth-colored fillings of composite resin. As the name suggests, they can be made to look like a natural part of the tooth, making it appear as though you never had a cavity in the first place.
Same-Day Dental Crowns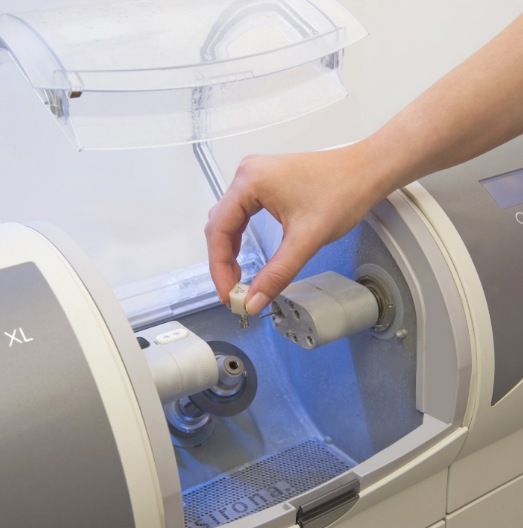 While other practices need to rely on outside laboratories to create dental crowns for their patients, we are able to handle the process ourselves thanks to our E4D milling machine and our TRIOS® scanner. Our dental team will capture a scan of your teeth so that the milling machine can create a personalized crown out of a block of ceramic material. As a result, you will be able to have your permanent dental crown in just one day – no need to schedule a follow-up appointment!