Advanced Dental Technology & Comforts – Northbrook, IL
The Cutting-Edge Care Your Smile Deserves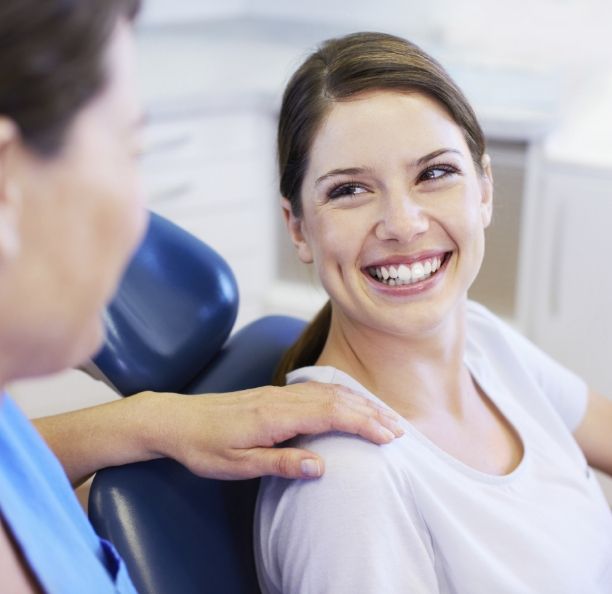 We pride ourselves on providing painless dental care here at Northbrook Dental Group. To that end, we offer a number of comforts focused on keeping you relaxed. We also stay up to date with the leading techniques, technologies, and advancements in the field of dentistry so that you and your loved ones can enjoy the highest possible quality of care. Read on to learn about the advanced dental technology and comforts in Northbrook that you'll benefit from at our dental practice.
Intraoral Camera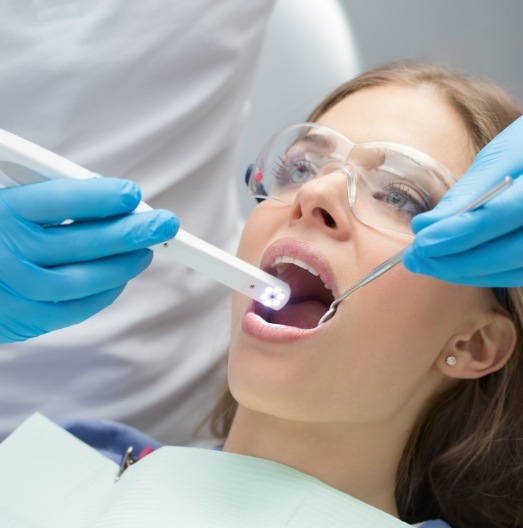 Intraoral cameras are an excellent way to help our patients better understand their own oral health. As part of your routine dental exam, we will maneuver a camera-tipped wand inside of your mouth, where it captures and transmits incredibly detailed images onto a nearby monitor. Dr. James Woodruff and Dr. Justin Woodruff can then show you the areas of your mouth that need treatment, and you will feel much more involved with the process of planning your care.
Digital Dental X-Rays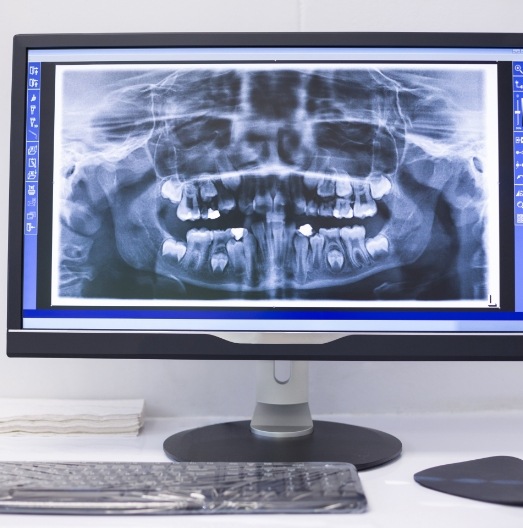 X-rays are essential in diagnosing dental problems, and our office has gone fully digital to make the process far superior to that of traditional film. Digital dental X-rays cut down on radiation exposure by as much as 90%, and they generate sharper images in a fraction of the time without the need for development in a darkroom. Not only can our dentists detect oral health concerns sooner, but they can also make more accurate diagnoses.
CBCT Scanner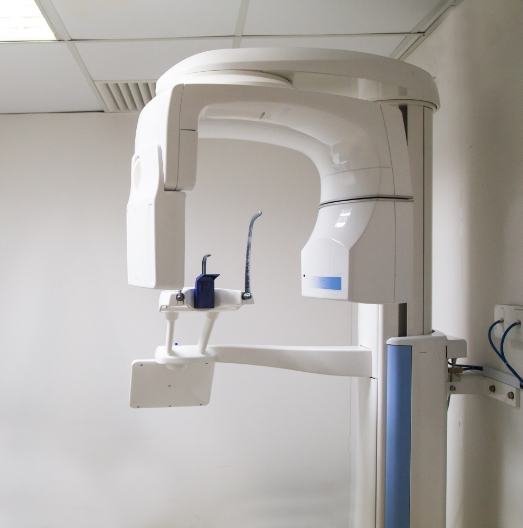 As helpful as regular X-rays are in addressing common dental conditions, they are not quite advanced enough to plan certain procedures, such as dental implant placement. That's why our practice has invested in the Orthopantomograph OP300 3D cone beam scanner. This machine rotates all the way around the head to capture images that it combines into a three-dimensional model of the teeth, jaw, and sinuses. With this model, we are able to plan your treatments with the utmost precision.
Digital Dental Impression System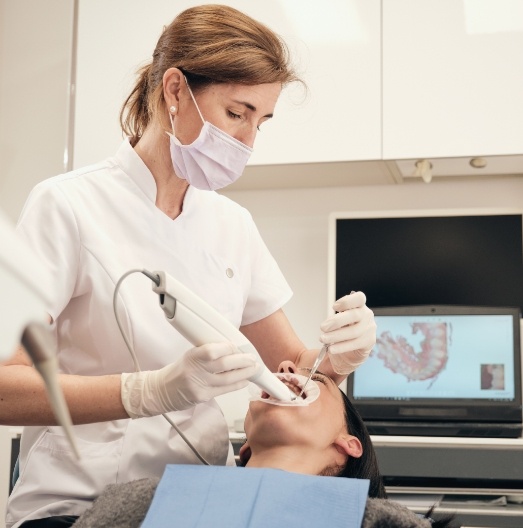 Impressions are necessary before creating dental restorations such as crowns and bridges, but many patients understandably dread having to get them taken. Fortunately, we do not need to use uncomfortable, messy goop to take impressions. Instead, our 3Shape TRIOS scanner lets us capture digital dental impressions of your mouth. Not only is this method more comfortable and efficient, but it often produces more accurate results as well.
Sleep Apnea Treatment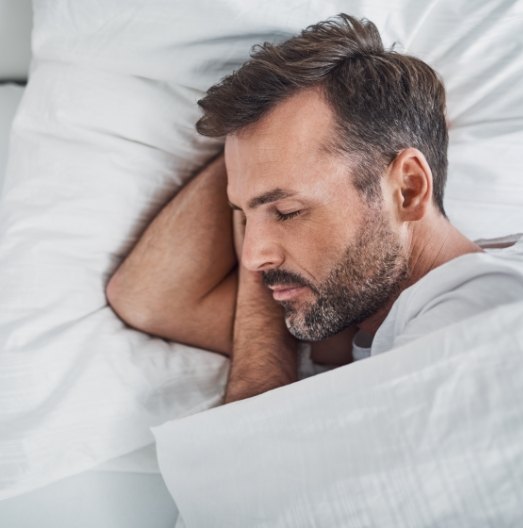 If you constantly feel exhausted no matter how much sleep you get, you might have sleep apnea. This is caused by tissues in the mouth and throat blocking the airway. Patients with sleep apnea often wake up several times throughout the night, preventing deep and restful sleep. Our dentists can provide a customized oral appliance that fits snugly over your teeth, keeping the airway unobstructed and letting you achieve quality rest again.
Nitrous Oxide Sedation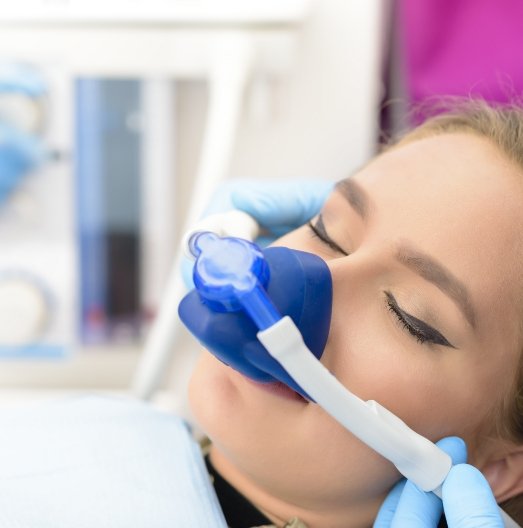 If the idea of visiting the dentist makes you anxious, nitrous oxide sedation can be a huge help. Also known as "laughing gas," nitrous oxide can soothe your worries and make it a breeze to receive the treatments you need to achieve and maintain a healthy smile. You'll simply breathe in this gas through a small nasal mask, and you should feel back to normal within minutes once your treatment is finished.