Replace Missing Teeth – Northbrook, IL
No More Gaps in Your Smile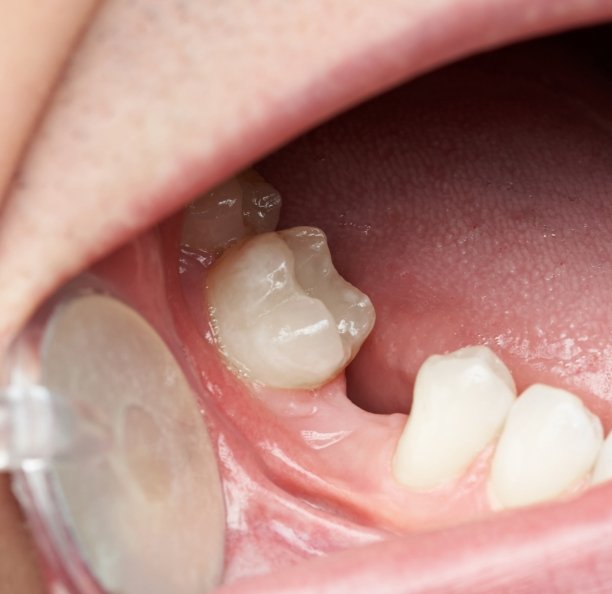 Losing teeth has major consequences for your oral health. Your remaining teeth will wear down faster and may start to drift out of place. Furthermore, you may not be able to eat some of your favorite foods, and you may have trouble pronouncing certain words. Dr. James Woodruff and Dr. Justin Woodruff have several different ways to replace missing teeth in Northbrook; call Northbrook Dental Group to learn more about how we can fill in those gaps to keep that smile whole.
Why Choose Northbrook Dental Group for Replacing Missing Teeth?
Dental Implant Surgery Performed In-House
Metal-Free, Lifelike Dental Bridges
Father-and-Son Dentist Team
Dental Bridges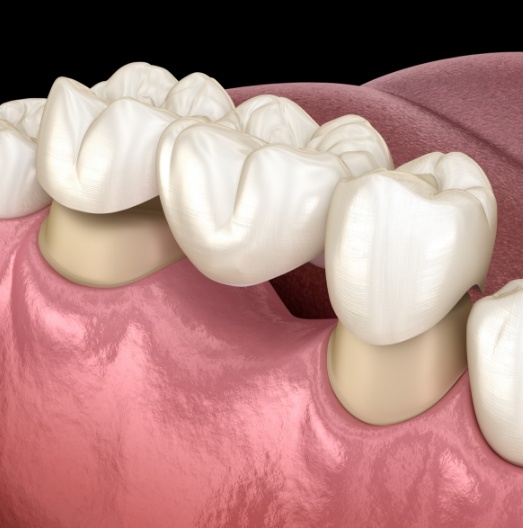 A dental bridge is a type of dental restoration used to replace a single missing tooth or multiple consecutive teeth. We can make a bridge by combining a number of prosthetic teeth (pontics) with a pair of dental crowns. While the pontics are what will fill in the space in your mouth, the crowns will keep the entire restoration anchored in place; they will be attached to two or more of your natural teeth for strength and stability.
Dentures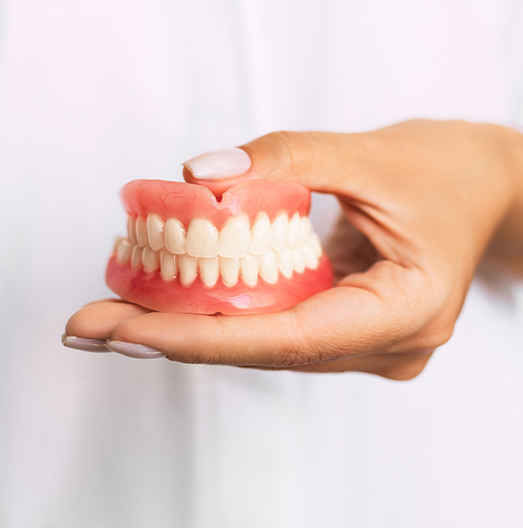 While dental bridges are best used in cases where only one or a few teeth are missing, patients who have already lost several teeth – or even an entire arch – should instead consider dentures. The base of dentures is made out of acrylic that has been colored to resemble natural gum tissue while the prosthetic teeth are designed to match your real ones. Partial dentures are used to fill in multiple gaps while full dentures can replace all the teeth in a single row.
Dental Implants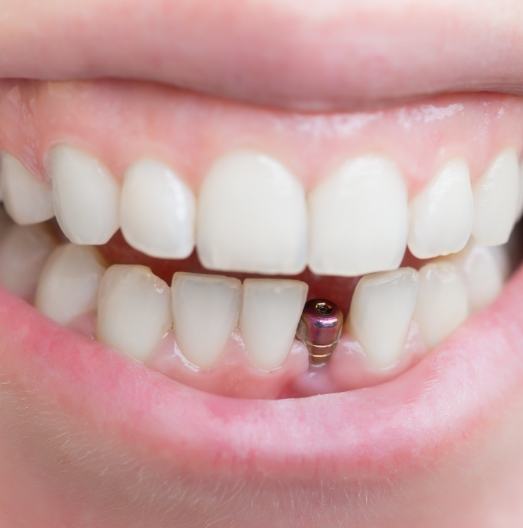 Dental bridges use natural teeth for support, and dentures are held in place with either metal clasps or natural suction. Dental implants, on the other hand, are surgically inserted into your jaw so that they can fuse with the jawbone. By doing so, they can restore the root portions of your missing teeth, giving your new smile improved biting strength and longevity far beyond what traditional tooth replacements can offer. Call our dental office to schedule a dental implant consultation and see if this modern solution to missing teeth is right for you.