Meet Our Dental Team – Northbrook, IL
Creating Seamless, Comfortable Dental Experiences
Our dental team truly loves what we do, and it absolutely shows! From checking you in for your visits to assisting with treatments to answering financial questions, we work hard to create a seamless, comfortable dental experience at our office. Most of our Northbrook dental team members have over a decade of experience, and some have even worked in the dental field for 30+ years! You can start getting to know our staff before your visit by reading their bios below.
Sandy, Registered Dental Hygienist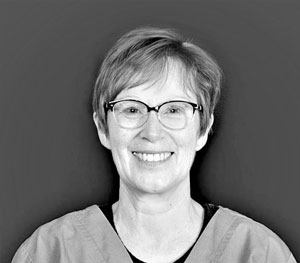 Sandy has been a dental hygienist in the North Shore since 1980 and has been working in Northbrook since 1995. She truly enjoys taking care of her patients and has enjoyed getting to know them. She currently lives in Glenview and has two grown children: a daughter in New York and a son in Oregon.
Donna, Registered Dental Hygienist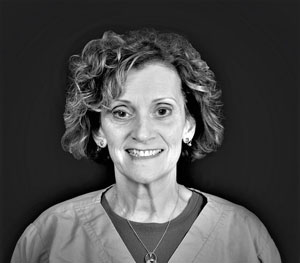 Donna has been an employee of our dental practice since October 1988. She received her Bachelor of Science in Dental Hygiene from Loyola University Chicago - GO RAMBLERS!
Donna and her late husband have two sons and three granddaughters. She volunteers at St. Norbert Parish in Northbrook working with special needs teenagers. She is a member of the Women's Auxiliary of the George W. Benjamin American Legion Post.
Her vacation time is spent visiting her granddaughters In Nashville.
"I love working with our team and the patients in our practice."
Justyna, Registered Dental Hygienist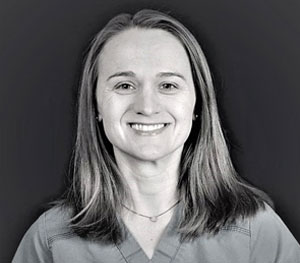 Justyna grew up in Poland. She then moved to the U.S.A with her family at the age of sixteen. She received a Dental Hygiene Degree from Parkland College in Champaign, Illinois in 2002. Two years after graduating, she moved to New York City where she worked in private dental practice. She also received a bachelor's degree in Health Services Administration. After graduation, she worked in New York City College of Technology as a Clinical Instructor in Hygiene School. Justyna then moved back to Chicago, and she began working at our office. Justyna enjoys educating patients about the importance of proper oral hygiene. She is detailed-oriented and strongly believes in the quality of work that she provides, as well as making patients happy about the care they receive. In her free time, she enjoys being with her two beautiful daughters and wonderful husband Ed. She loves the outdoors, skiing, hiking, and traveling to new places.
Michelle, Registered Dental Hygienist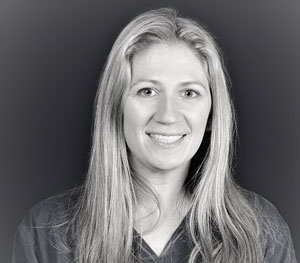 Michelle graduated from William Rainey Harper College in 2009 with a degree in Applied Science focused on Dental Hygiene. She enjoys learning and attending continuing education courses on various topics in the dental community.
"As a registered dental hygienist, my goal is to provide the best possible patient care while also providing patients with the information on how to best maintain their oral health at home. I enjoy learning about each and every person I meet and strive to make their dental experience in our office a positive one."
Michelle enjoys spending her free time with her three young children and traveling.
Sue, Dental Assistant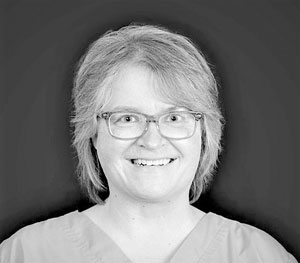 Sue began working for Northbrook Dental Group as a part-time assistant in 1997, changing to full-time in 2007. She enjoys working in the clinical side of the dental practice and learning the newest technology. In her spare time, she likes to pursue creative interests and is an award-winning photographer.
Renee, Dental Assistant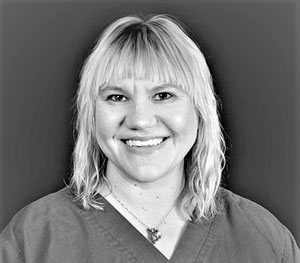 Renee has over 14 years of dental experience. As a clinical assistant, Renee is always learning something new. Her time in the field has been spent in pediatric, orthodontic, and general dentistry. She strives to make every patient comfortable and enjoys seeing all the amazing outcomes that we are a part of every day in our office.
Renee's twin seven-year-old boys keep her very busy in her free time.
Gina, Administrative Receptionist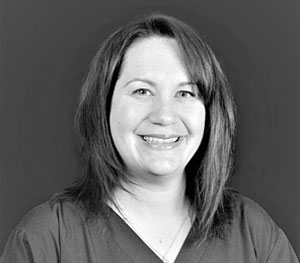 Gina has been in the dental field for over 20 years. Gina came to Northbrook Dental Group in 2017. She has experience in both dental assisting and dental administrative duties. Gina is always available for questions or concerns patients may have. Gina enjoys traveling, cooking, listening to music, and spending time with her two boys and husband.
Erin, Administrative Receptionist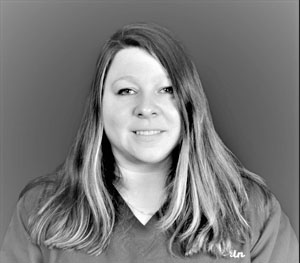 Erin started working as a dental assistant through her high school work program class in 1998 and has been in the dental field ever since. She came to Northbrook Dental Group in 2010 as a full-time assistant and now works part-time in office administrative duties. Erin enjoys spending her free time with her husband and two daughters.