Dental Implants – Northbrook, IL
Completely Replacing Teeth from the Roots Up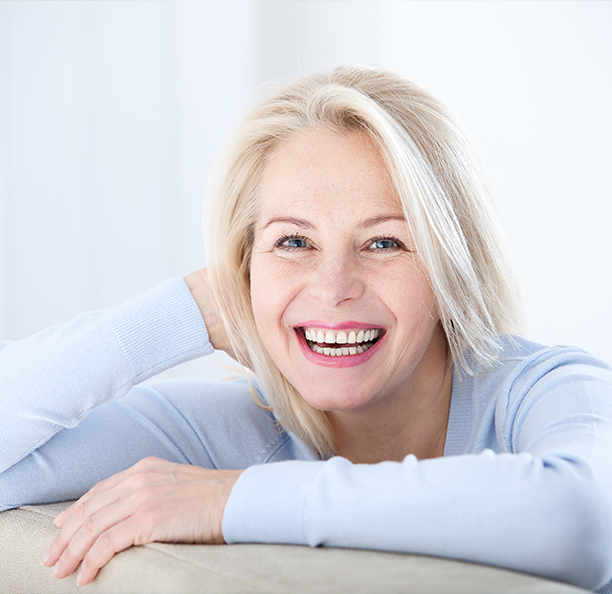 Tooth replacements have become more and more lifelike. Dental implants are currently considered to be the ideal tooth loss solution thanks to their ability to mimic the roots as well as the crowns of missing teeth. If you want your new smile to look and feel like your original one, Dr. James Woodruff and Dr. Justin Woodruff may recommend dental implants in Northbrook. Schedule a consultation at Northbrook Dental Group today to see if this modern tooth replacement option is right for you.
Why Choose Northbrook Dental Group for Dental Implants?
Entire Dental Implant Procedure Performed In-House
Affordable Dental Financing Available
State-of-the-Art Dental Technology and Techniques
What Are Dental Implants?
A dental implant has three main parts: a post made out of biocompatible titanium, a prosthetic that mimics your natural teeth (also known as a restoration), and a connector piece called an abutment. The post is inserted into the jawbone, and a process called osseointegration takes place, causing the titanium to form a strong bond with the bone tissue. The prosthetic tooth or teeth will be attached to the post via the abutment. Once all the pieces are in place, you'll have a smile that feels natural while also looking incredibly lifelike.
The 4-Step Dental Implant Process
We begin the dental implant process with a consultation. We will need to confirm that you're a candidate for dental implant surgery as well as whether you will need any preliminary treatments like bone grafting beforehand.
The surgery to place dental implants is performed in-house at Northbrook Dental Group. This makes the process much more convenient for you, as you won't have to worry about visiting a specialist across town.
Once implants are placed, the process of osseointegration begins. It usually takes about three to six months. An abutment can be attached to each implant once osseointegration is complete.
After you've received abutments and your mouth has fully healed, we will take impressions to design your restoration. You will return to our office one last time once the final restoration is ready to be placed.
Benefits of Dental Implants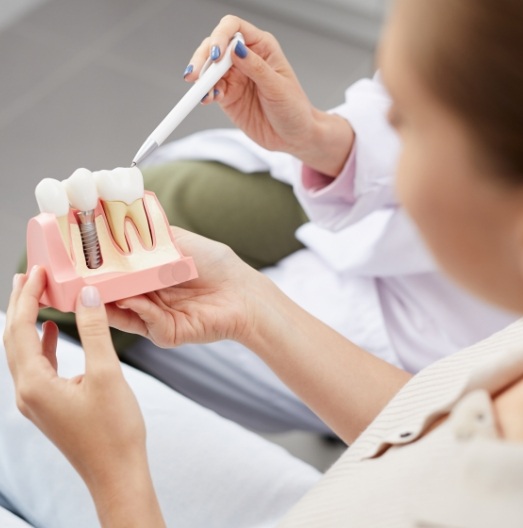 Fully restored dental implants that are integrated with your jaw let you enjoy a wide variety of foods – that might give traditional denture-wearers trouble. Implants also improve the health of your jaw by continuously stimulating the bone. This prevents bone loss and facial collapse which usually occurs when teeth are missing. Compared to other tooth loss solutions, dental implants have an extremely high 95% success rate, and they can last for decades with good maintenance.
Who Dental Implants Can Help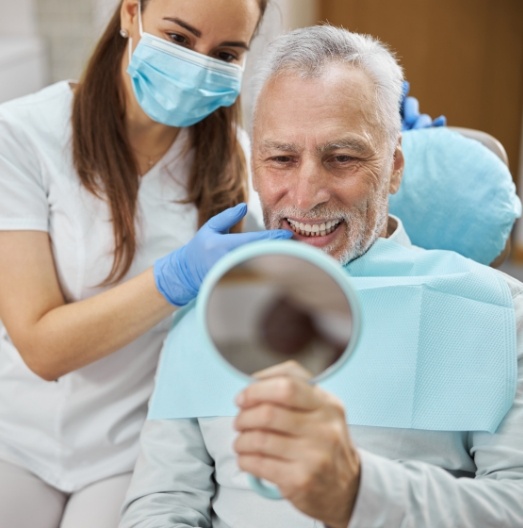 Are dental implants right for you? That's a question that can only be answered by your dentist at your initial dental implant consultation. That said, you are most likely a candidate if you are missing teeth, do not have oral health issues like gum disease, have a healthy jawbone, and don't mind a process that can take months to complete. If you decide that dental implants are the best choice for rebuilding your smile, we can recommend one of the following treatments based on how many teeth have been lost.
Missing One Tooth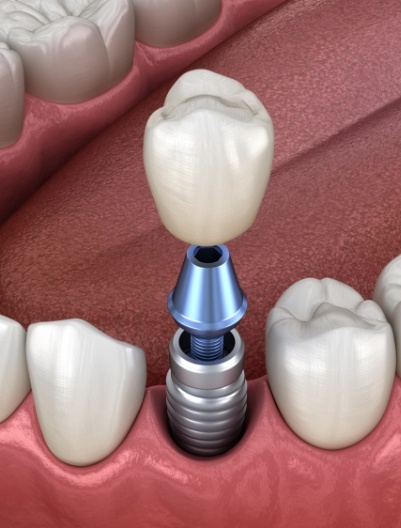 The space where the tooth is missing will be filled with a dental implant and a dental crown. The materials used to make the crown will be expertly shaded so that they match the teeth around them.
Missing Multiple Teeth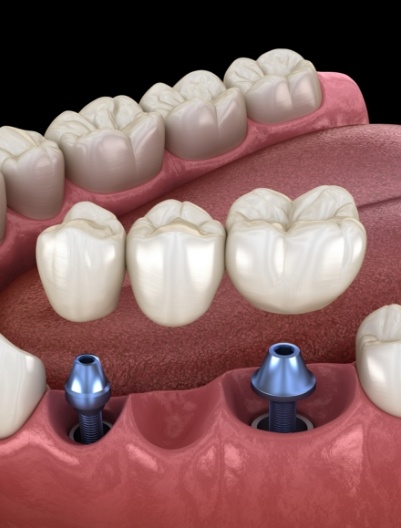 For a single large gap left by three or more consecutive teeth, two dental implants are inserted into the jaw to support a dental bridge. If there is more than one gap to fill, a specific number of implants will be placed in specific areas; they'll be used to support a partial denture that replaces all the teeth at once.
Missing All of Your Teeth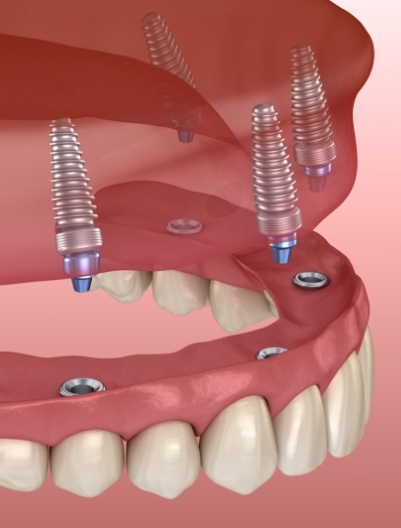 Four to eight dental implants are placed in the jaw at specific locations and angles. A denture can be attached to these posts to replace all of your teeth at once. Implant dentures are usually made to be fixed in place at all times, but there is a removable option as well depending on what you prefer.
Understanding the Cost of Dental Implants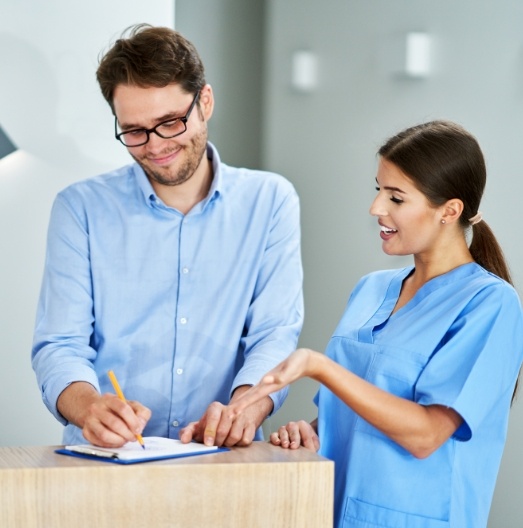 You will not know exactly how much dental implants cost until you've had a consultation at our dental office. We will then go over the factors that affect how much you pay, including bone grafts, gum disease treatment, and the number of implants placed. Compared to traditional dentures and bridges, dental implants are meant as a more long-term solution to tooth loss; they can potentially stay in your mouth the rest of your life without needing to be replaced. Oftentimes, they are the more cost-effective option in the long run.