Preventive Dentistry – Northbrook, IL
Thorough Exams and Cleanings for Healthier Smiles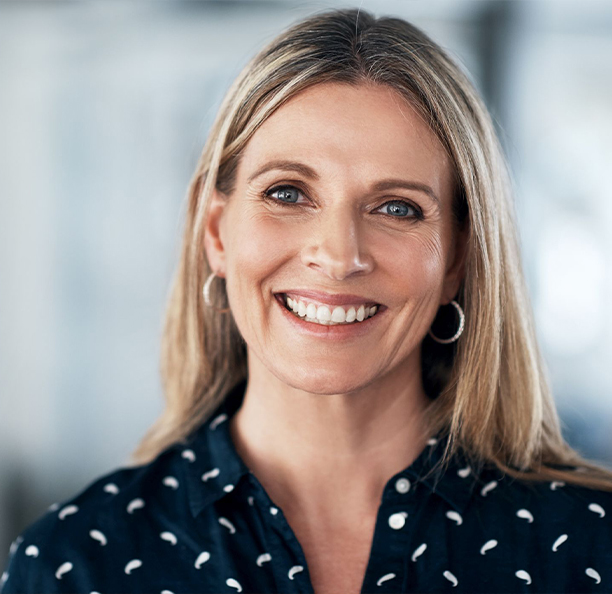 Cavities and gum disease often develop silently, and you may not notice any symptoms until the problem has reached an advanced stage. Catching dental issues before they have a chance to escalate is extremely important for protecting your oral health. Dr. James Woodruff and Dr. Justin Woodruff recommend scheduling a dental checkup and teeth cleaning here at Northbrook Dental Group every three to six months to keep your smile healthy and bright. Call us today if it's time for your next visit for preventive dentistry in Northbrook.
Why Choose Northbrook Dental Group for Preventive Dentistry?
Father-and-Son Dental Team
State-of-the-Art Dental Technology
Patients of All Ages Welcome
Dental Checkups & Teeth Cleanings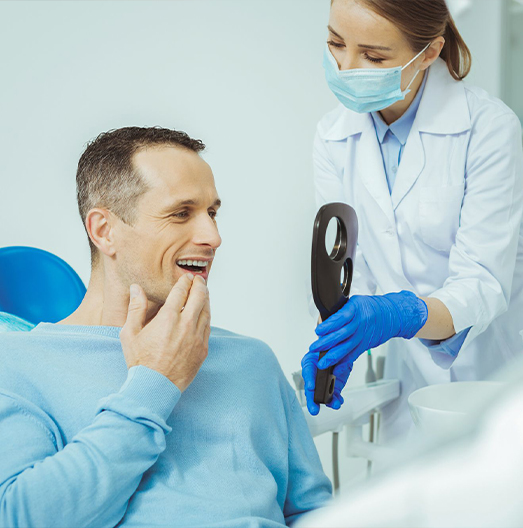 A routine dental checkup involves closely examining your teeth and gums for signs of infection and decay. We will take dental X-rays as needed to identify underlying problems that we would be unable to see with the naked eye. If we determine that you have a cavity or another dental issue, we will put together a treatment plan for you. Any plaque or tartar that we find during our examination will be gently removed before it can do further damage to your smile.
Oral Cancer Screenings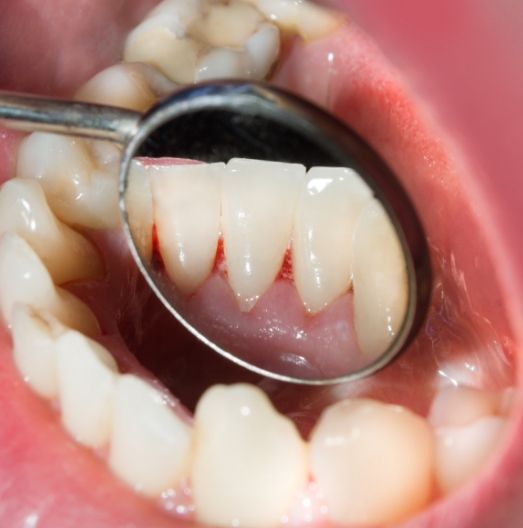 While we're checking your teeth and gums for problems, we will also look for warning signs of serious systemic health problems, including oral cancer. Over 53,000 people are newly diagnosed with oral cancer every year. Those who have their cancer found and treated in the early stages have a better chance of survival than those who are only diagnosed once the cancer has already spread. If we find signs of oral cancer during your dental checkup, we can help you make the arrangements for a biopsy so that you can take the appropriate next steps.
Gum Disease Treatment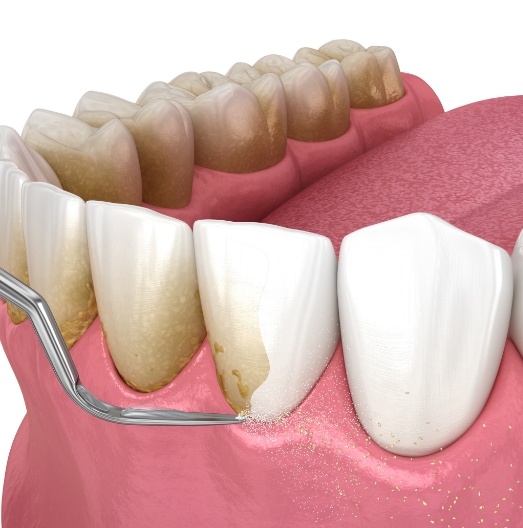 Gum disease is a serious threat when it comes to your oral health. Left untreated, it can cause you to lose your teeth and even increase your risk of heart problems. When we find evidence of gum disease, we will recommend different periodontal therapies depending on your specific needs.
Fluoride Treatments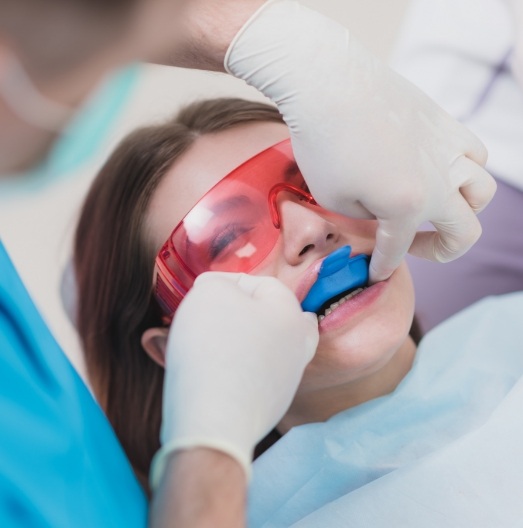 Fluoride is a naturally occurring mineral that plays an important role in your oral health. When you regularly expose your teeth to fluoride, the enamel protecting them is strengthened, becoming more resistant to tooth decay and cavities. At the end of your dental checkup and teeth cleaning, we can apply a fluoride varnish or gel directly to your teeth to help you protect your oral health until your next visit to our dental office in six months.
Nightguards for Bruxism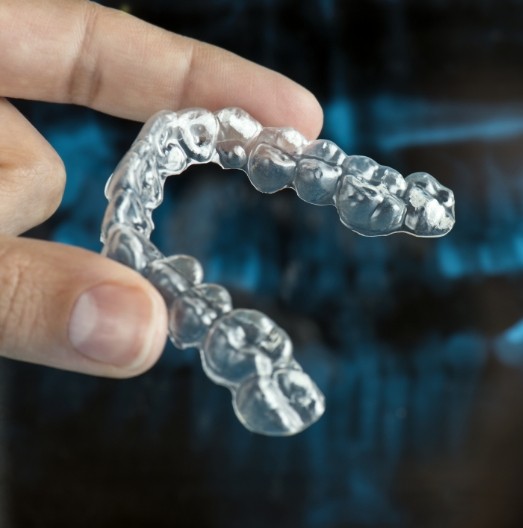 Bruxism is the scientific name for grinding your teeth at night. It's not entirely clear why it happens, but it does seem to be linked to stress as well as jaw alignment. To keep your teeth safe from the wear and tear that bruxism can inflict on them, we offer a personalized mouthguard to prevent them from coming together at night. Our custom-made mouthguards fit more comfortably than what you can find at a store because they're made with your specific smile in mind.